Thermal Substrate Laminate/Insulated Metal Substrate for:
LED
Power Module
High Power Devices
Metal Core Printed Circuit Board (MCPCB)
COOL-CLAD™ insulated metal thermal substrate laminate for metal core printed circuit boards (MCPCB) with low thermal impedance is used for chip-on-board, insulated metal PCB and device sub-mount structure LED packaging applications. AIT insulated metal thermal substrate with either aluminum or copper metal heat spreader does not use the more conventional fiber-glass meshed thermal laminate of insulated metal substrates; instead we use a proven high thermal crystallite filled molecularly flexible polymer that is hydrophobic and has almost zero internal interfacial stress for long-term reliability.  AIT's high thermal crystallite has tested and proven successful with twice the thermal conductivity and 100% less thermal impedance. As a LED substrate, AIT's high thermal crystallite is an ideal solution for high brightness LED lighting applications.
LED signal lights and LED displays are one of the applications that benefit from the ease of fabrication using standard PWB manufacturing processes and technologies. With two times lower thermal impedance and two times thermal conductivity in comparison to traditional insulated metal substrates, AIT's insulated metal substrate provides unparalleled lighting efficiency and reliability.
COOL-CLAD™ metal core printed circuit board substrate laminates are ideal for the most demanding thermal management applications requiring low thermal impedance:
COOL-CLAD™ CL is an insulated aluminum metal substrate designed for LED lighting, high power modules and power devices that require ultra-low thermal impedance for both large and small area circuits.
COOL-CLAD™ CC series is a flexible thermal substrate with insulated copper laminate that is ideal for large area LED display, LCD TV and LED backlight units.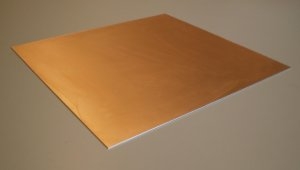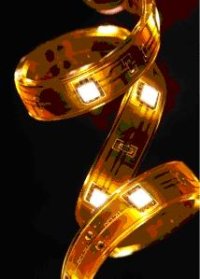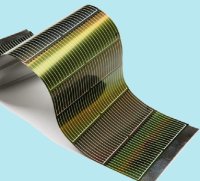 AIT insulated metal (metal core printed circuit board) thermal substrate is produced without the use of, nor does it contain fiberglass mesh to optimize the thermal conductivity for the lowest thermal resistance and thermal impedance.
Key Benefits of COOL-CLAD™ insulated metal (metal core printed wiring board) thermal substrates:
Reduces the thermal impedance to half and thus lowers chip temperature to increase light output.
Extends useful life of LED lighting further than lighting using standard insulated metal substrates.
Stress free with proven robustness, reliability against high temperatures and thermal cycling for long-term durability.
Compliance and Additional Benefits:
RoHS compliant
Fire rating: V-0
Lead free solder compatibility
Large LED displays can be easily formed into shapes and curves with the use of the flexible insulated metal thermal substrate available only from AI Technology, Inc.
Key Applications of LED Substrates of Insulated Metal Laminates:
LED lighting
LED Display
LCD Display Backlighting for computers, televisions and monitors
For more information please contact AIT sales and engineering:

AIT sales and customer service: 1-609-799-9388 or Fax: 609-799-9308