Company
Welcome to the home of AI Technology, Inc.
AI Technology, Inc. Headquarters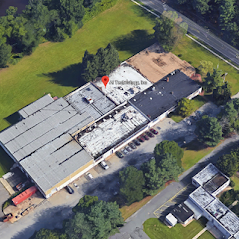 AI Technology, Inc. All-New Second Facility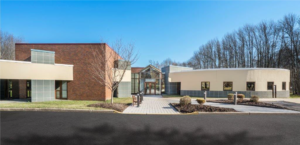 AI Technology, Inc. Asian Operations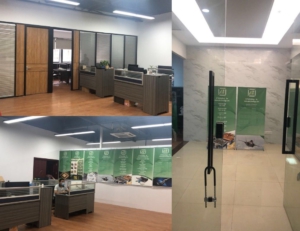 Kevin Chung, Ph.D. CEO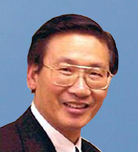 Mission Statement: It is the policy of the management of AI Technology, Inc. to provide products that meet the customer's needs!
AIT has a proud history of providing leading edge solutions in electronic packaging with the use of advanced materials.  With the pioneering use of molecularly flexible epoxy adhesives for die and substrate attaches in the 1980's, the benefits of using compliant and non-silicone adhesives have been proven with more than 25 years of outstanding reliability. The use of flexible epoxy adhesive film and paste adhesives for handling large bonding areas is now the accepted "golden rule" in managing interfacial stresses to enhance long-term semiconductor device reliability.
AI Technology, Inc. is located in Princeton Junction, New Jersey.  Our 52,000 square foot office, warehouse, and manufacturing complex is located on a 16-acre campus. We manufacture our products and service for our customers to ISO 9001:2015 standards, having been accredited since 1999.
Since the 1990's, AIT has maintained local staff for servicing customers in Hong Kong and China (Shenzhen). AIT also has a long history of working with local partners in Europe and Asian countries. We welcome inquiries to work with local partners to provide the most reliable electronic adhesives, thermal interface materials, EMI shielding materials, flex circuit substrates, semi-conductors and wafer processing tapes and materials to enhance your productivity. Our engineering, sales, and marketing teams are trained to ensure your requirements are satisfied.
Additionally, AIT now boasts a second, 18-acre manufacturing facility, just two miles from our flagship location. This will allow us to dramatically increase our production capabilities and enable us to serve our customers even more efficiently.
The AIT SOLAR division started offering its innovative materials in 2011. SOLAR-IMB™ is the industry's first thermally conductive insulated metal back sheet that encapsulates and provides mechanical and electrical protection. SOLAR-THRU™ is a transparent and encapsulated PVDF front sheet engineered to provide UV, mechanical, and electrical protection with or without a glass sheet. SOLAR-TAB™ uses an instant melt-bonding high temperature hot-melt conductive adhesive that allows tabbing at 150°C rather than 250-300°C. The combination of these thermoplastics that melt-encapsulate and bond while maintaining strength up to 125°C enables roll-to-roll processing and 10 times reduction in panel manufacturing time.
For partnering information, please email ait@aitechnology.com.
We also invite companies to license the patented and patent pending solutions described in our website.  Our entire staff would like to thank you for the opportunity to work with you.  We know you will benefit from our innovative products for your electronics, microelectronics, and semi-conductor packaging applications.
AIT provides one of the most comprehensive film and paste adhesive lines that help our customers build their products with ultimate reliability at the lowest cost of manufacturing. In the case of film adhesives, besides having the first tacky epoxy film adhesive, AIT has pioneered a wide selection of self-supporting epoxy film adhesives without fiberglass. These products are engineered with the lowest temperature and pressure melt-flow properties to allow "Instant tack and cure without pressure." This provides true inline processing for stacked chips and substrate attach applications.
The same inline productivity enhancements are also available in die and substrate paste adhesives that allow rapid curing at temperatures as low as 80°C.
In addition, molecularly flexible cross-linkable films have been incorporated with copper foil and are used to provide patented applications of flexible circuits and interposers. Since 2009, AIT has also successfully developed and applied ultra-high temperature, moisture resistant, and low coefficient of thermal expansion (CTE) products for continuous operational use at 300°C in die and component attach applications.
In 2009, AIT started AITMART to sell the proven and measurably lowest thermal resistance thermal interface material of the COOL-SILVER™ GREASE and COOL-SILVER™ PAD to the high performance computer community. These lowest measured thermal resistance thermal interface materials have enhanced some of the most demanding overclocking CPU thermal interface applications.
Within this site, you will find many patented lid-attach materials and solutions for MEMS and wafer level packaging applications. You will also find our shielding solutions and the industry's first EMI bonding gasket that builds on our conductive polymer technologies.
AIT has a team of experienced engineers, scientists, sales and service staff ready to serve your needs for any electronic and semi-conductor packaging material solutions. We pride ourselves on providing products that meet your needs!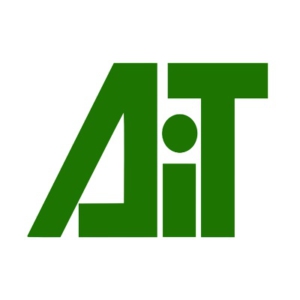 AIT, Solve My Problem
AIT technical sales and service department can also be reached at: 1-609-799-9388 and Fax: 609-799-9308