Masking Tapes, Coating and Gels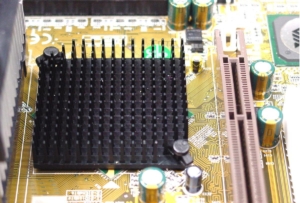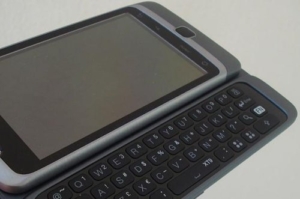 A complex PWB and PCB that requires conformal coating protection against water, condensation humidity, and other damaging environmental exposure also requires a cost effective masking solution for high volume application and removal. AIT provides some of the most innovative masking solutions from conformal masking tapes to film forming gels and coatings.
AIT's  MT-100-S flexible masking tape conforms to complex areas that have components and pins that are difficult to cover with traditional PET or Polyimide masking tapes.  AIT's ML-150-S and MG-150-S are masking film forming liquid coatings and easily dispensed gels that can be used to cover both large and small areas with different contours respectively.
Before conformal coatings are applied, the areas and parts that cannot be covered by conformal coatings such as connectors, gold finger contacts, etc. must be masked. There basically are two types of masks that are commonly used:
Masking tapes based on polyimide or polyester carrier films that are coated with pressure sensitive adhesives. One of the bigger drawbacks is that they are mostly unable to provide anti-static protection.
In some special applications, a special "curable" latex liquid can be applied onto specified areas to form a film that can be peeled off when conformal coating is finished. These latexes need to be cured with moisture and heat and thus additional processes are required.
In some cases, special "boots" that are custom designed to specific connectors are made to perform "masking" applications. This approach can be effective for some large volume production scenarios but may be costly for others.
AI Technology, Inc. offers several improved and innovative masking material solutions for protecting contact areas.
MT-100-S is an AIT conformable masking tape based on a proprietary high temperature flexible carrier film that is much more conformable than the more rigid PET or Polyimide carrier films. More importantly, AIT's conformable masking tape and rubbery film is embedded with inherent anti-static properties along with a controlled release pressure sensitive adhesive for masking. AIT conformal masking tapes can be used at temperatures as high as 250°C, a rate comparable to that of the polyimide-based masking tapes.
MG-150-S is another AIT innovative masking film forming solution that is based on a gel-like dispensable paste that can be applied onto pins and high contour circuit areas to be protected. These dispensed gels are designed for small areas and are then air dried to form masks that can be peeled off easily when conformable coatings are cured.
ML-150-S is a variation of MG-150-S that can be coated with brush or applied using a syringe to a small confined area to form a masking film. This is a masking film forming coating that is applied onto larger circuit areas and can air dry within 10 minutes. It is advisable to have a slightly thicker coating on at least one edge so they can be readily grasped for easier removal.

It is always advisable that the masking materials (tapes, gel-form-masks, liquid-film-masks) be removed after the conformal coating application and before the conformal coating is "cured."
Removal of masking materials will facilitate clean removal without tearing off some of the conformal coating or weakening the conformal coating edge sealing capability.
AIT's CC7130-E even at  an 'ultra-thin' thickness of less than 25 microns provides unparalleled protection for Smartphones and mobile electronics. AIT's ML150-S masking film forming gel is ideal for electronics less than 25 micron thick with miniature connectors and pins.

Masking Tapes for Conformal Coatings & their Relative Merits
Masking Tapes
MT-100-S

Conformal Masking Tape that adapts to non-flat contacts and capable to "band-aid" cover the connectors

ML-150-S: Masking Film Forming Liquid

MG-150-S: Masking Film Forming Gel (Thicker thixotropic Paste)

Traditional Masking Tape with Polyester (PET) or Polyimide Carrier
Application Method
Cut to right side and apply pressure to tape on areas to be protected
Dispense onto areas that need protection.

High viscosity paste to allow thick film forming for easier peel off

Cut to right side and apply pressure to tape on areas to be protected
Conformability
Excellent

Flexible proprietary conformal carrier film (non-silicone)

Excellent. Ideal for use on pins and contoured areas

Air dry @ <60 min to flexible mask film (Toluene Free solvent )

Good to moderate

The relative stiffness of the PET or Polyimide carrier

Anti-Static Protection
Outstanding on both pressure sensitive layer

Embedded in the flexible carrier film

Outstanding and embedded in the air dry film formed from the brush or paint on liquid
Depends

Typically no

Ease of peel and removal
Controlled peel

Zero to minimal residual

Controlled peel

Zero residual

Depends

Vendor specific

Water Immersion Resistance
Inert and hydrophobic
Inert and hydrophobic
?
Temperature Exposure Stability
Up to 250°C for 60 min.
Up to 200°C for 60 min.
Good
Chemical Resistance
Inert to acid and base

Inert to spraying solvents

Inert to acid and base

Inert to spraying solvents

Good
Cost of Application
Moderate
Low
Expensive
AIT engineering, chemists, and scientists are standing by ready to serve you. Contact us below:

AIT sales and customer service: 1-609-799-9388 or 1-800-735-5040, Fax: 609-799-9308