A New Class of 3-D Wafer Build-up Pre-pregs
Nano-filler with molecularly engineered stress-relief high Tg modified cyanate ester
Engineered CTE to match copper or HDI core board for build-up flexibility
Low moisture absorption and low dielectric constant for reliability and performance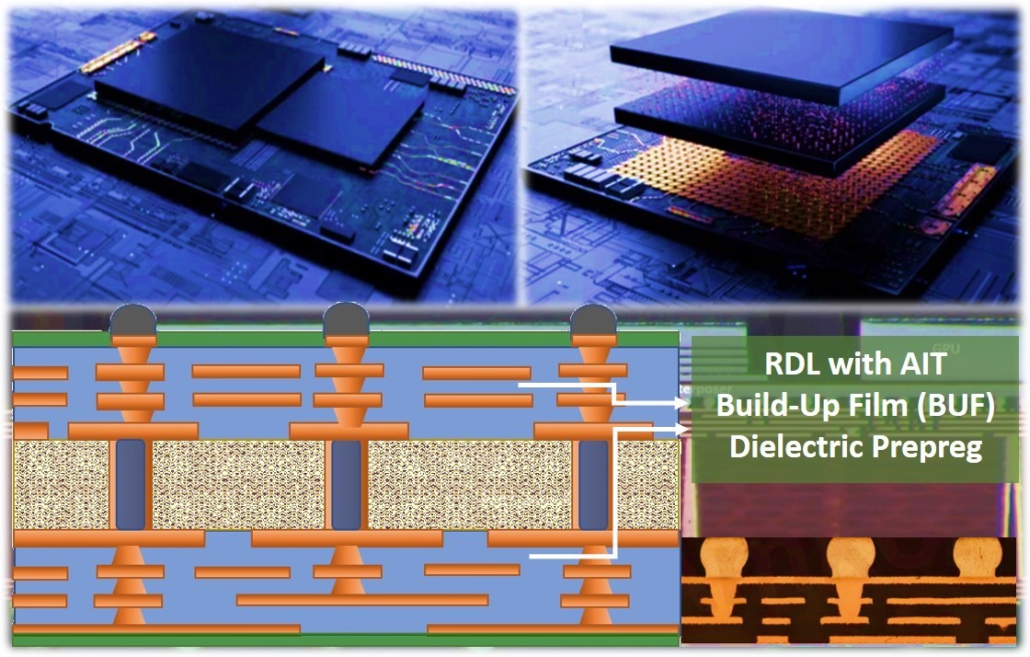 AIT Build-up Film Pre-pregs advancing 3-D heterogenous chip Integrations:
AIT build-up film represents a new class of build-up film adhesive prepregs with nano-fillers (BUF-NP product line) to advance the micron-sized lines and micro-vias in the 3-D wafer heterogenous integration.
BUF-FP build-up film prepreg lines with 10µm cut-off filler size is designed to supplement the current 3-D integration supply shortages.
AIT has expanded its film production capability in two locations in United States while working on additional production capacity in China in meeting the buildup film shortage challenges.